CORPORATE CLIENTS INCLUDE:

ENJOY THE MUSIC IN THE BAHAMAS

MAY 8 - 11, 2014

City Sketches, Inc. owns the NewUrbanJazz Lounge radio program, which is aired on over 30 stations with over 500,000 weekly listeners.

*  24/7 live stream

*  'On-Demand" stream of the 2-hour NewUrbanJazz program.

NEWURBANJAZZ PARTY - 2008 @ 

THE REHOBOTH BEACH JAZZ FESTIVAL

Kirk Whalum, Eric Darius, Rick Braun

CITY SKETCHES PRODUCED THE JINGLE FOR THE MOST FAMOUS SMOOTH JAZZ STATION IN THE WORLD, CD101.9 FROM

1998-2004.

CITY SKETCHES PRODUCED THE 2011 NEWURBANJAZZ SERIES FOR THE CITY OF GREENBURGH, NY.

​CITY SKETCHES, INC. (CSI) is a corporate event planning company, which designs events to reflect the mission of Municipalities, Cities and Corporate clients' brands. CSI has a proven track record producing corporate events, having worked with New York and New Jersey clients as well as in Brazil, Riviera Beach, Fl., and Atlanta, Ga. 

Headed by CEO/Owner Bob Baldwin, who has over 30 years Corporate experience, and 25+ years music production experience, CSI has designed and produced corporate grand openings, product launches, company holiday parties and quarterly events. 

We understand that in today's economic climate, it is important to get the most out of every investment you make. CSi goes above and beyond to produce positive results for your company's image and brand identity. 

Giving back has always been at the forefront of CSI Events. To that point, we have conducted fundraisers for Haiti with Jazz for Haiti and Westchester Musicians for Haiti in 2010.  Call us to discuss your next corporate event.

CITY SKETCHES PRODUCED THE 2011 -2013 NEWURBANJAZZ SERIES FOR THE LARGEST ARTS COUNCIL IN THE STATE OF NEW YORK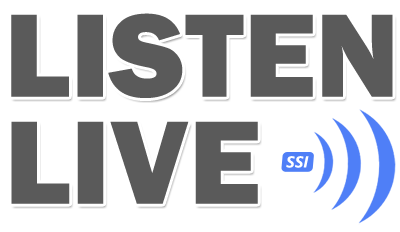 USE THE CODE BALDWIN242 AND GET A COURTESY DISCOUNT. CLICK ABOVE FOR MORE INFO...

IN 2013, CITY SKETCHES, INC. PRODUCED

THE "MUSIC FOR DAVE" BENEFIT TO

RAISE FUNDS FOR THE GREAT 

DAVE VALENTIN.

CITY SKETCHES PRODUCES THE LEGENDARY

JINGLE FOR THE LARGEST RADIO MARKET IN NYC

MUSIC PRODUCTION HOUSE OF

INTERNATIONAL RECORDING ARTIST

BOB BALDWIN

Record Label Associations include:

City Sketches, Inc. (established 1997) is a small radio media operation that owns the recording properties of Bob Baldwin (35 albums, 400 songs), Publishing rights to Bob Baldwin (500 songs), A radio syndicated program that airs on 35 stations (NewUrbanJazz), as well as developing patents in technology.